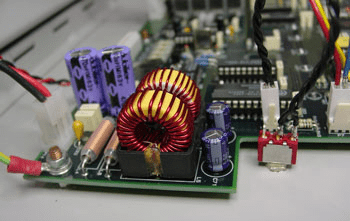 To create a strong, rewarding experience with an outsourced manufacturer, we recommend following these 4 tips:
Tip 1: Voice Problems and Concerns
Even though it can be risky/expensive to change CM's, a common industry practice is to move the business to a new supplier instead of facing a performance concern head-on. So tip #1 is: Just say it. Often it's not the problem itself but how your supplier responds to it that builds confidence. Weak partners avoid conflict, causing long-term damage to reputations. Good business partnerships are built on mutual honesty, trust and commitment; personal relationships develop.
Is there something important you haven't told your outsourcing partner? Regardless of how long you've been working with your outsourced PCB assembly manufacturer, be sure to voice your concerns so that your issues get proper attention and resolution.
Tip 2: Be Transparent with Technical Requirements
Outsourced PCB assembly partners work with a lot of different clients, each with their own unique technical specifications and needs. So tip #2 is: It's imperative that you provide your manufacturing partner with your unique requirements up front. This is especially true when you have certain cosmetic acceptability standards or other requirements that vary from the industry-standard (IPC) guidelines.
Tip 3: Divide and Conquer
Has your CM ever told you they couldn't take on new business from you? Yes it happens… and it can leave you in the lurch at a critical time.
It's important to appreciate why a trusted partner might choose to pass on your business. Outsourced PCB assembly manufacturers are usually optimized to handle a specific range of production batch sizes. When they take on batch sizes outside of their sweet spot, it may cause delivery problems throughout their customer base, including you.
So tip #3 is: If you know you'll have batches that vary greatly in requirements, consider working with two outsourced PCB assemblers, one with expertise in large batch work and another in small batches. This allows you to leverage the sweet spots of both providers and ensures you'll always have a qualified partner to turn to. Learn more about working with both large and small batch PCB assemblers.
Tip 4: Conduct Joint Reviews of Custom Materials
If your outsourced assemblies use customized parts, sourcing challenges may arise. When faced with these situations, it's common for PCB assembly manufacturers to experience material obsolescence, unexpected price increases, growing minimum orders, and other challenges.
So tip #4 is: To prevent materials issues from occurring at a critical time, ask your PCB assembler to conduct a quarterly or bi-annual review with you on your customized material needs. Your partner should be able to:
Identify the most troubling components,
Provide potential substitutes,
Offer a purchasing letter of intent (to secure a known supply), or
Recommend a board update or redesign.
Whatever the recommendation is, it's best to have a game plan in place before the crisis occurs.
Were these 4 tips this helpful to you? Please add your comment below.