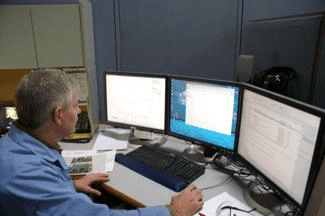 What do a baby food brand, an explosive device, and a pre-quote checklist all have in common? While this sounds like the start of a bad joke or a questionable Google search, these are just three ingredients for a successful printed circuit board assembly proposal. You may be asked to provide the Gerber Files, BOM, and specific project details when requesting a quote from RBB for your PCB project.
The Gerber Files and BOM (Bill of Materials) need to be reviewed for a PCBA to be quoted. The Pre-Quote Checklist is a convenient resource created by the team at RBB to simplify the quoting process.
Pre-Quote Checklist
If you are looking to have your PCB design quoted, the Pre-Quote Checklist contains all requirements that help you know what we need, in a simple format that helps you check items off a list. This is to ensure that the crucial information pertaining to the project is provided so you can get what you need, when you need it.
RBB's checklist begins with asking basic questions such as, what is your company's name, who is the key contact person requesting the quote? What is the company's name and address? What is the final assembly's part number?
The meat of the checklist is in the specific questions about the build, files, and drawings, which is where it may be helpful to communicate with an RBB engineer, such as RBB's Cheryl Thompson. Thompson is one of the masterminds behind the RBB Customer Centric Team and can be a great resource to turn to when it comes to quoting the scope of work involved in an assembly.
Required Files – BOM & Gerber
There are two things we cannot quote without.
"First, it would be a bill of materials with actual manufacturer part numbers on the BOM, locations to where the parts go, and the quantity of how many pieces are needed," explains Thompson. "The other thing would be your Gerber files for any PCB layouts so that we can tell how they're placed and how it's laid out design for manufacturability."
A BOM is an organized list, most helpful if it is presented in an Excel sheet, that identifies all materials and components that are essential for the PCB project. Without this detailed log, there is no way to know which parts and how many of each are involved in the PCBA.
Thompson says it is crucial to include the manufacturer name and their respective part numbers with the BOM, so the parts can be identified universally.
Gerber files are used to interpret the PCB design and are necessary to build and quote the price and scope of work for any PCBA. They include a stack-up of different layers of material and their X-Y coordinates that make up the PCB board. These files are known as the Top Copper, Silkscreen, Mask, and Bottom Copper. Thompson explains that the board house needs these files to create the bare PCB board.
"It is really important that your bill of materials is complete, that your Gerber files are complete, and that you know how you want your PCB laid out. Do you want to do that yourself or do they want RBB to lay out how it should be manufactured? For example, if it should be 1-up or multiple in an array," says Thompson.
This information can change the cost and labor involved in the assembly, as well as the time involved in the quote process if these details are not provided.
Speed Up the Process: Additional Information
On the checklist, there are also a few items that will expedite a quote, such as:
An assembly drawing or layout.
CAD Files (.IPC, .ASC, .PC) – SMT programming. The NRE charges are minimized using these formats.
A known good assembly sample or picture.
Engineering contact information from the customer.
Another item on the checklist that can affect the quote is the requested quantity.
"A lot of it is if [you] know what quantities you need. It changes so much by how many you want to purchase," says Thompson.
The price of an assembly varies greatly depending on the number of boards that are being built and ordered. This is one reason it is vital for the BOM to be complete and up to date.
The checklist also asks key assembly questions such as:
Is the assembly required to be RoHs (lead-free) compliant? ITAR, EAR or other?
Can any other substitutes be used?
Does the assembly require test or programming?
What is the target price?
Is the project turnkey (RBB supplies all parts), labor only or partial CSP (customer supplied parts)?
What is the PCB country of origin? USA only or any?
If you are planning on supplying all or some of the components, the details of the PCB must be shared.
"We need more information on how you want the PCB laid out and what kind of array. Is it 1-up, 2-up, what is the panel size? Does it have rails? Does it have fiducials for SMT on it to be able to place parts? We really need the working Gerber files from a board house if you want to supply the bare board," explains Thompson.
The final section of the checklist includes overall project information:
RBB will build/evaluate to IPC-A-610 Class 2 unless Class 3 is required. Choose IPC class.
Does your project have delivery scheduled requirements?
What is the requested delivery date? What is the quote due date?
If a customer has any questions or concerns during the quoting process, the RBB quote team will not leave them hanging.
"RBB offers suggestions to customers, we give you support for any questions you have. We will support you in what you are trying to do," Thompson adds.
Are you ready? You can fill out our Pre-Quote Checklist on our website right now! Not quite ready? Have additional questions about your project? Reach out to RBB's Sales Team who will be happy to walk you through the process – making it as easy as possible.
Are you worried about sharing your information? RBB is also happy to provide an NDA (Non-Disclosure Agreement), signed by both companies.