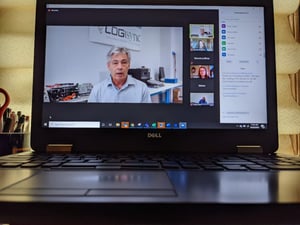 RBB hosted four great sessions in our 2019-2020 Lunch & Learn series, "How to Save Money in a High-Mix, Low-Volume World." Topics included: DFM (Design for Manufacturability), Industry Trends, Reducing Bare Boar Costs, and IoT (The Internet of Things). Let us know what you want to talk about next!
What topics or speakers would you like to hear about in 2021? Let us know what you think!
Session 1: What Can I Do To Help Reduce Production Cost and Lead Time in my PCB Assembly?
Presented By Steve Baker & Dave Thomas, RBB Engineering
Session 2: Industry Trends
Presented By Norm Lelless, Future Electronics
Session 3: How to Reduce Bare Board Costs
Presented by Bob Keisler & Jim Thompson, National Technology Inc.
Session 4: The IoT in the High-Mix, Low-Volume World
Presented by Ed Yenni, President, Logisync
The overall goal of this series was to educate RBB's partners on how to save money in our high-mix, low-volume PCBA (Printed Circuit Board Assembly) industry. Each session included a presentation from RBB team members or suppliers, questions, and networking.
For more information, please contact events@rbbsystems.com.