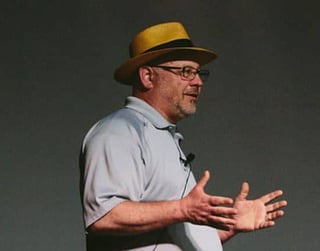 I recently gave a short talk on leadership transitions—in particular, the handoff from one chief executive to the next—at the Small Giants Summit in Detroit. Since joining RBB in 2000, I've been on both sides of this coin. I offered a number of hard-won, personal lessons to this enlightened audience of business founders, owners, CEOs, and up-and-comers.
Build a relationship with your chief executive. For a leader to hand over her "baby" into your hands requires an enormous amount of trust. For a whitepaper on how to do this, see my 11 Commandments of Building Trust.
Respect the founder/owner's risk-taking, knowledge, and blood, sweat, and tears. Too often, next-generation leaders plan sweeping changes before investing themselves to understand how the organization got to this point. While changes are probably needed, the current leader's sacrifice and wisdom have tremendous value that both parties should understand.
Address your company's biggest challenges. You, as the up-and-comer, need to have firsthand knowledge and experience with the major levers of company success. By demonstrating your willingness to tackle these areas, you prove to yourself and others your readiness to step up. Or not.
Lower your pain tolerance. Leaders don't get awards for how much pain we can endure. Go to the icky place and face the tough stuff.
Honor and respect the past…but don't live in it. Without skipping past #2 above, realize it's ultimately the next leader's job to steer through today's threats and opportunities. If not you, who? If not now, when?
Put some skin in the game. I'm talking about a tangible, personal commitment or sacrifice. Take risk. Show you think and act like an owner. This can look very different depending on the organization (I moved my family to the country at a very uncertain time). When your founder/owner recognizes you as a kindred spirit who puts the organization before himself, you're on the right track.
From personal experience, I can tell you that no two transitions are alike. But by following the above guidance, you (the heir-apparent), the current leader, and, most importantly, the organization itself will be well served. You'll be ready to take on the responsibility for the "baby" and others will know it too.
Please feel free to add your own advice in the comments section below.
Next time, I'll share additional thoughts for chief executives on how to make the best possible handoff to the next person in line. It's a difficult challenge even under the best conditions, so let's learn from each other.
Bruce
Bruce Hendrick is the CEO & Owner of RBB and the Founder & President of Building Trust. He's currently handing his "baby" over to RBB's new President.