Prototypes – From a Customer's Perspective
Our team has a great idea for a unique and powerful new product. If we don't act quickly, someone else will launch a competing device soon. The first company out there usually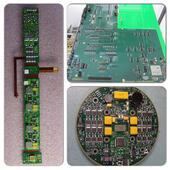 captures the greatest market share; we're in a hurry to get some prototype circuit boards built so we can tweak them and get ready for full production.
Our design team claims to be done with product development, but only the finished prototypes will reveal how close we are to our goal line. We hope to ship truckloads of these things… but for right now we avoid direct eye contact with anyone looking for a forecast.
What do most of our prototypes have in common?
We're not sure they will work until we prove it,
The drawings, materials, and/or the final price may all change before we are done,
The project is usually under significant time and budget pressure,
Our Sales and Marketing team is either:
-Unenthused, unconvinced (and not selling), or
-Completely excited and already overcommitting on shipments!
The last thing we need at this point is hassle with our contract manufacturer. We want to purchase only the number of units we need, get them built precisely to what the drawings dictate (well, with some last minute instructions if they come up), and the flexibility to change our design at will. Finally, we want all of this to be inexpensive and fast. What else?
Prototype Circuit Boards – From a "Typical" Contract Manufacturer's Perspective
We like to tackle new designs if we know they will end up as good, stable runners for us. We work best when we know exactly what to build and in batches large enough to work the bugs out and get really efficient. The trouble with small prototype jobs is that they often cause us to lose valuable time on our equipment, plus the documents aren't 100% trustworthy. We end up in the awkward (and costly) position of stopping, second-guessing, or finger-pointing with the customer.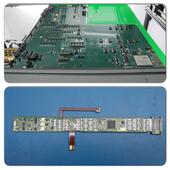 These small prototype jobs are a good challenge for our technical people but unfortunately we rarely seem to make money on them; our company seems to "give them away" so that we can get the nice long runs down the road. In our experience, only about one in three of the new products we work on ever really grow into these great runners. A lot of the prototype circuit board work we do results in other small jobs that continue to be difficult for our production schedule.
Bottom line – we know how important prototypes are to the growth of our customer and ourselves – so we don't complain too loudly. Just please don't ask us to do too many of them in any given week or we'll never get any real work done!
Prototype Circuit Boards – From Our Perspective
Prototype? Bring it. As long as we can charge a fair price, there are no other strings attached.
Since it's a small job it will fit conveniently into our production schedule. Our natural condition is perpetual product changeover so it doesn't really matter if we're running a prototype circuit board order, a regular-running small batch, or a legacy product that we build twice a year.
The industry's tradition is that prototype jobs get "extra" attention, more than standard production. But we are used to building only 5, 50, or 100 of something; every job must get the same amount of attention or we can't ship the orders complete.
Our support of the new product does not depend on how big it gets, nor on how fast its market potential will be realized. This relieves a lot of pressure on the customer relationship. On the flipside, since we don't bet "on the come", we do need to make our fair profit on this run.
Bottom line – your prototypes are unconditionally welcome. Let's get the parts in here for your prototypes. Our schedule will accommodate them smoothly, we'll process them routinely, and you can grow your business with no strings attached.
Bruce Hendrick has been a leader of major change in corporations and small business alike for the past 25 years; currently he's the owner of RBB Systems and Organizational Development Services, LLC; noted speaker, author, active church member and community volunteer.