Everywhere we look it seems society as a whole is focused on price. We constantly see this in television advertising, online pop-up ads, or dreaded telemarketers. The tunnel vision focus on price has blinded customers to what they are actually purchasing.
For example, I used to work for a top rated property and casualty company as a sales specialist. We've all seen the commercials for these guys. "Fifteen minutes could save you 15% on car insurance" or "born online to save you money" just to name a couple. During my time in the insurance business, I heard several opinions from customers on insurance companies as a whole. The phrase I used to hear most often was "well, you are all the same." This couldn't be further from the truth. The reason these companies are able to save you money is by offering bare minimum coverage without any regard to customer needs.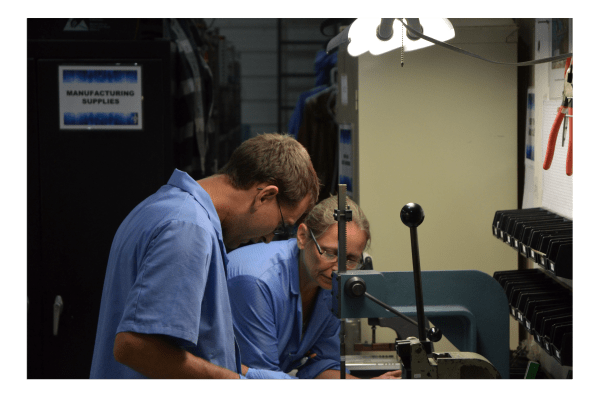 Every so often, RBB loses out on opportunities to other contract manufacturers (CMs) based on price alone. But I ask myself, "Are their PCBA needs being met?" When it comes down to it, RBB can't always provide the lowest price. What we can do is provide an accurate quote within 5 days, a quality product when you need it, delivery when you expect it, and flexible schedules. With an electronics job shop, you only have to order what you need when you need it. Other contract manufacturers often require a minimum purchase quantity. A minimum of, say, 1,000 pieces can be a significant commitment for a customer with demand for only a small fraction of it. RBB doesn't require a minimum purchase. We don't care whether you order 1 piece or 1,000 pieces. We simply build what the customer needs and have it delivered with the quality and on the date that the customer requested. This helps reduce wasteful inventory and frees up cash.
More and more, we are seeing customers embrace the message that RBB has been relaying:
Quality- This is the most important focus at RBB. We deliver a quality product, period.

Delivery/Lead Times- Delivering a quality product on time is what made our name for us. Currently, we are averaging 98% on time delivery. This is crucial for customers with mission critical assemblies. Production Lead Time is extremely fast as well.

Flexible Schedules- Production set up is key for RBB to offer this to our customers. Our ability to set up and tear down to meet customer's expedite requests is vital. Understanding that customer's schedules change is a must in an electronics job shop.

Quick Quote- RBB's provides an accurate quote quickly. The more complete the documentation we receive, the faster your quote will be in your hands.
Our Mission
RBB lives by its mission statement: "We exist to move heaven and earth to get our small batch customer what they need, when they need it." It isn't cheap and it isn't easy. And while we concede that price is important, it doesn't outweigh what RBB offers its customers. RBB is committed to providing a quality product at a fair price when customers need it. We are not in the "you are all the same" category and stand ready to prove it.
Many contract manufacturers are looking for a solution to handle their small batches profitably. Watch our video outlining just how to do this.
Ryan is the most recent addition to the RBB sales team, whose fun and energetic personality fits in well. He brings several years of sales and customer service experience to the table. Ryan consistently goes to bat for his customers to get them what they need, when they need it.