When trying to decide what I was going to blog about this week, I decided to move away from the marketing themed blogs. As I've said before, I love all things tech and marketing related. However, this past week was very enlightening for me both personally and professionally. I volunteer with an organization called Net Impact, which is: "a global association formed to mobilize a new generation to use their careers to drive transformational change in their workplaces and the world." The mission of Net Impact Boston is to connect like-minded professionals who aim to use business as a force for environmental & social impact by providing events, dialogue, and resources for companies and individuals.
I became involved with Net Impact in December 2013 through their Board Fellows program which is a program that places area professionals on nonprofit boards as non-voting members for year-long fellowships.
In addition to the Board Fellows program, Net Impact does many different events throughout the year. I recently began volunteering on the events team and just last week we put on an event called: "Speed Networking" which brings together active leaders from diverse sectors, that are helping create new businesses and working together to make a difference. This year's event had five different "VIPs" from different sectors:
Each speaker brought something different to the table, for example… Eric Zimmerman's company is one called TripZero, that enables people to travel with zero carbon footprint for free. When planning a trip and you book through their company, TripZero calculates the carbon footprint created by your trip. This includes whichever form of transportation you used and the hotel stay. After calculating, they offset that carbon footprint through certified carbon offsets like planting new trees in Chile or funding renewable energy initiatives to help eliminate CO2 from the atmosphere. (I had no clue things like this even existed!)
The mission of Jeff Barry's company Boston Organics is to provide access to fresh, organic produce to promote and support healthy living in a mindful and sustainable way that respects the environment, supports local farms, local businesses, and fair-trade practices. Just last year they became a Certified B Corporation which means they are legally required to consider the impact of their business decisions on everyone involved (their workers, suppliers, consumers, environment, the community)—not just their shareholders. Again, this is something that I had no idea was out there.
I thought all of the speakers were fascinating and to put it lightly, I was very, very intrigued. It immediately had me thinking about the environmental efforts and responsibilities RBB has as an electronics manufacturer. I knew that each year electronic contract manufacturers send thousands of electronic assemblies and even more (hundreds of thousands) components to landfills around the world, many times sadly, to Third World countries that are the least able to handle them. Most likely, because a company purchased something that they couldn't ultimately consume. Many times, even though assemblies are built perfectly and to the right specifications, there isn't a use for them any longer.
Through my digging, I discovered that by practicing responsible environmental stewardship-- RBB offers an alternative to such wasteful and damaging practices. After learning about all of the great organizations and efforts from Net Impact event, I was so excited to learn that RBB, the organization I am a part of, was doing their part too!
RBB has recycled since the beginning of operations in 1973. At that time the amount of materials we were able to recycle was limited by the numbers of places it could be sent. However, as times changed and recycling became more mainstream, we were able to find places like Metallic Resources and Chemical Analytics to send more and more material to be ethically recycled and not shipped to another country.
How Have Efforts Evolved at RBB?
In the beginning, RBB cleaned circuit boards with solvents that had to be sent to special recyclers. Today, we use water-soluble fluxes which are cleaned in a closed loop process using deionized water. This change not only positively affected cost and our environmental impact but the finished board is cleaner than when solvents were used.
Currently, RBB works with our customers helping them comply with a myriad of worldwide environmental regulations such as:
In the EU: WEEE, RoHS, REACH
In the USA: EPA and Conflict Minerals
In addition to the mandatory compliance issues, RBB strives to be a good corporate citizen by also recycling:
Office paper, plastic, aluminum cans, component leads, scrap circuit boards, wire scrap ferrous and nonferrous metals, and solder dross at places like local company, Sanmandy Enterprises.
Components no longer needed are donated to the Industrial Electronics class at a local Vocational School for the students to use for projects.
Old computers are donated to an organization that reconditions them for use by groups that cannot afford to buy new equipment.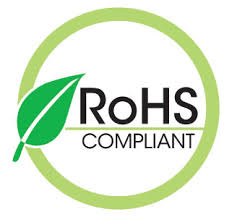 So there I had it. Through all my "investigating" and researching, I learned that we were actually doing a pretty darn good job of being conscientious and environmentally friendly circuit board manufacturers. Through forty-plus years of manufacturing electronics, our efforts have evolved and changed to ensure we are doing all we can to be responsible and accountable when it comes to the environment. I also learned that once in a while it's pretty interesting to take a break from the marketing side of things – and that I need to take a nice hard look at my own personal carbon footprint!
Does your electronic contract manufacturer have any alternatives or methods to helping the environment or eliminating wasteful practices? If so, please share below, I'd love to hear about them!
Kara enjoys all things marketing. She works full-time at a non-profit organization helping develop and manage online marketing, driving brand awareness, engagement and traffic to social media pages and the company website. She enjoys traveling, learning and meeting new people.