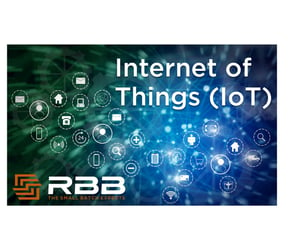 We have already hosted three great sessions in our 2019-2020 Lunch & Learn series, "How to Save Money in a High-Mix, Low-Volume World." Our next session, titled The IoT in the High-Mix, Low-Volume World, will be presented by Ed Yenni, President, Logisync via Zoom on October 20.
All are welcome to attend- please pass this invitation to your team members & colleagues!
The overall goal of this series will be to educate RBB's partners on how to save money in our high-mix, low-volume PCBA (Printed Circuit Board Assembly) industry. Each session includes a presentation from RBB team members or suppliers, FREE lunch (All Zoom session participants will receive a gift card for lunch on us as our gift for attending), questions, and networking.
All sessions will be held at RBB (1909 Old Mansfield Road, Wooster, Ohio 44691).