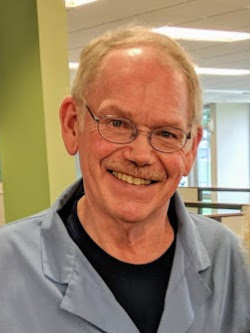 After 46 years, Ross Lilley has announces his retirement from RBB, effective August 30, 2019.
Ross started at RBB after graduating from the Wayne County Career Center with a focus in electronics in 1973. He was the 5th employee of the newly-founded Romich, Beery & Bayer, founded that same year.
Through the past 46 years, Ross has witnessed every season of challenge, growth, change, and success at RBB. His steady and knowledgeable style has always been a favorite of clients, teammates, and community members alike. Ross has worked as a panel technician, supervisor, project specialist, HR director, compliance officer, and sales engineer.