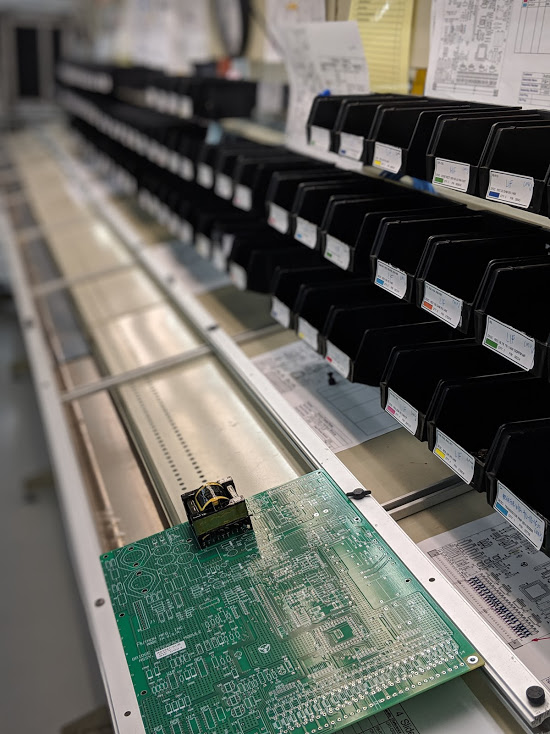 In the EMS industry, the term high-mix, low-volume (HMLV) refers to CMs or OEMs who change over production between assemblies and processes much more often than their low-mix, high-volume (LMHV) counterparts. HMLV shops convert their lines to different assemblies rapidly (hours or minutes) and frequently (several shifts or days). Note that the opportunity for error rises as batch size decreases.
By contrast, LMHV production runs can last weeks or even months between change overs. It's a different animal altogether.
RBB builds many hundreds of unique assemblies annually and most weeks introduces multiple new assemblies. It's rare that RBB runs a batch large enough to consume an entire shift of time, much less a few shifts!